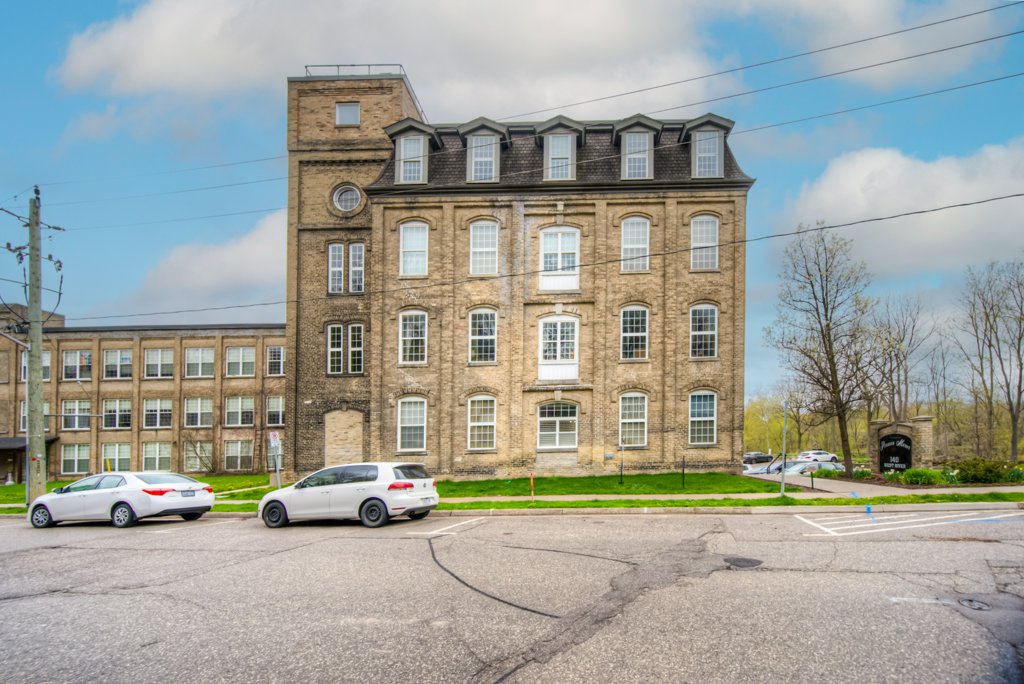 Call 226-400-6458 or complete the form to book a private tour of this beautiful home!
Fall in love with the historic charm of this boutique condo that began as Penman Textile Mill in 1874, one of the original founding businesses of Paris and a 1National Historical Site of Canada, now known as Penman Manor. This lovely home has a refreshing simplicity with all the essentials you require for a carefree and hassle-free lifestyle.
Step into this beautifully decorated space and you will be captivated with the high ceilings and tall windows with deep wells, for an abundance of natural light and a view of nature along the 2Nith River Exquisite original floors that have gracefully aged for over a century creating an ambiance unlike any other.
Enter through the inviting foyer, leading to the delightful living area and admire the thoughtfully designed kitchen. Two spacious bedrooms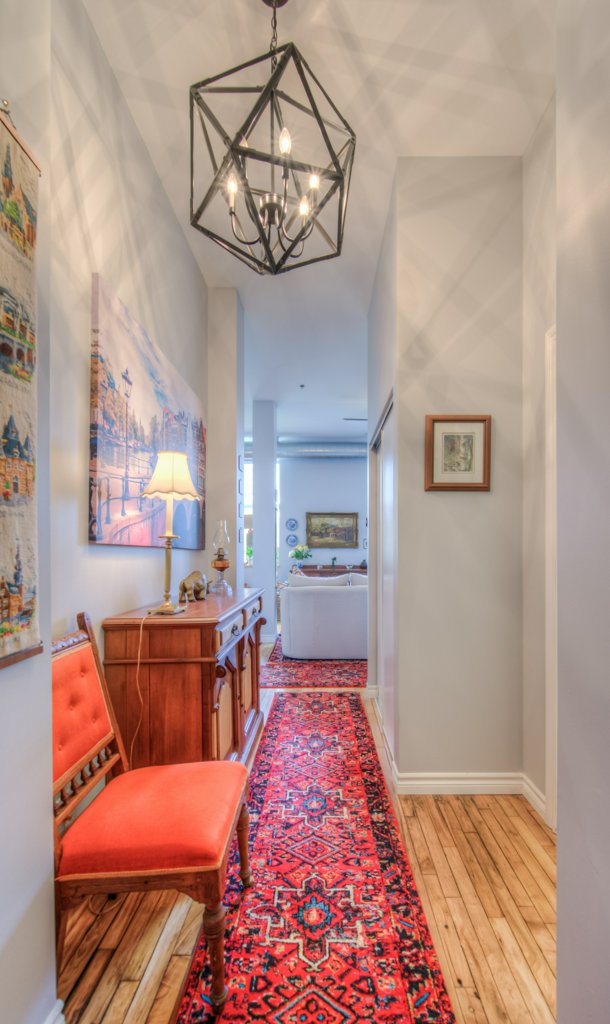 easily accommodate typical furnishings and have large closets for storage. You will have the luxury of your own furnace, central and water heater air so have full control of your desired temperature. There is a water softener and water filtration system. The location in the building is very convenient, close to the elevator or up just one flight of stairs and your dedicated parking spot is right outside the main door.
When you need a bit more space, you have a private locker for storage on the main level and you can reserve the community room for private events. This room is a great size for family and friend get togethers or even business meetings. This is a friendly all-ages building and with only 20 units is a small quite community.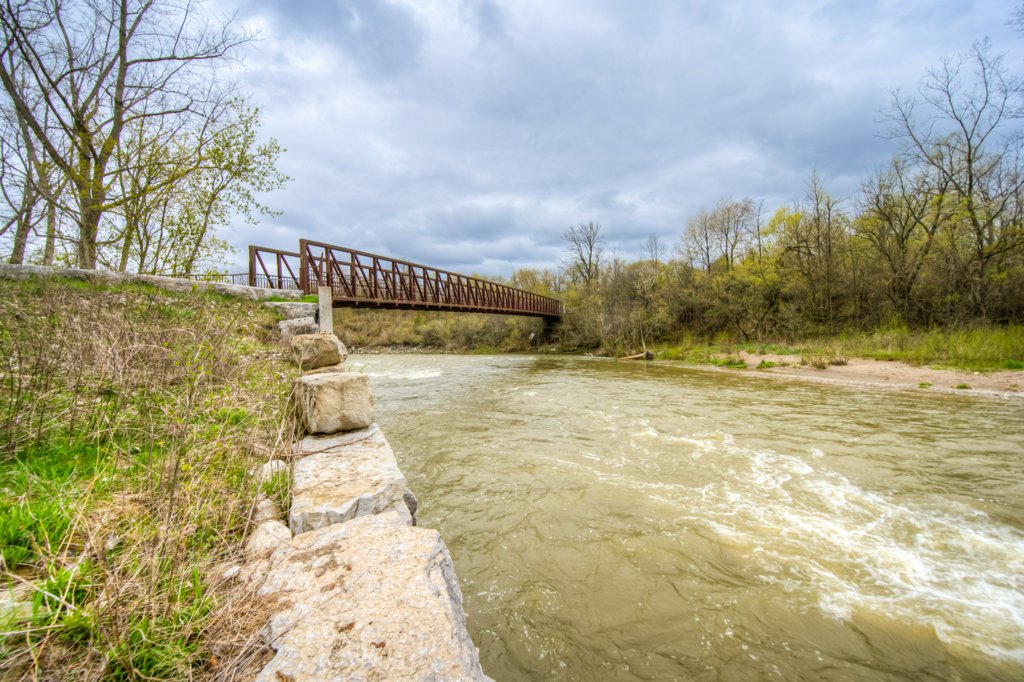 Experience the serenity of nature at your doorstep as you take in the scenic views of the lush gardens and natural landscape of the grounds from the community gazebo where neighbours often gather to visit. Follow the trails to the walk bridge over the 2Nith River and through 3Barkers Bush. Be sure to have your camera ready when you spy a family of dear, bunnies and birds along the way. Let your stress flow away and be rejuvenated by the lush greenery, flowing waters, and melodious sounds of wildlife. Escape from the pressures of everyday life and be inspired to reconnect with what is important to you.  
Walking distance to everything you may need in downtown Paris, where you will have the pleasure of multiple choices for dining, shopping and entertainment. This historic downtown is an absolute pleasure to view and is host to many fantastic seasonal events. A few notable places to visit along your walk are The Brant County library that is well stocked and has many activities for children and adults, Jigg's N Reels for the best fish and seafood around and Wincey Mills for an eclectic assortment of shops and dining.
Easy drive access with West River bypassing downtown for your daily travels. 19 minutes to downtown Brantford, 24 minutes to downtown Cambridge, and 7 minutes to the 403 at Rest Acres Road.
For Up to the minute Pricing, a Free Property Information Packet or Private viewing of this home Call 226-400-6258
 
Having a hard time finding the right home? Check out our Exclusive Buy or Trade program! Call 226-400-6258 or visit BuyOrTrade.CA for details!

If you are plannng to sell your home, you will want to read our free Special Report for HomeSellers: 27 Tips to sell your home Fast and For Top Dollar to help you prepare your home for a future sale. 
What will you need for new purchases when you find your new home?
We find lots of people want to get just a few new items to match the new space.
There are several options for similar styles in all price ranges, check them out
here
We think this industrial style table would be a great fit for the entry way. 
As an Amazon Associate this site earns from qualifying purchases.
We are actively looking for local sellers, please
contact us
for details!